Fidelity ClearPath® Portfolios are designed to help Canadian plan members achieve income replacement in retirement so that they can maintain their desired lifestyle.
Our approach is powered by glide path design and a balanced approach to risk.
 
20 years of innovation

1 As at December 31, 2020.
A retirement solution designed for Canadians
Fidelity ClearPath Portfolios are designed for Canadian investors. Shaped by key drivers of long-term outcomes, our unique glide path reflects actual behaviours of Canadian plan members.
Glide path design is informed by research in three critical areas:
Designed for income
With many Canadians depending on defined contribution plans as their primary source of retirement income, plan sponsors can design their plans to target specific income replacement goals, helping members maintain their standard of living in retirement.
It is important to recognize that savings alone may not provide an adequate level of income replacement throughout a retirement that could last 25–30 years.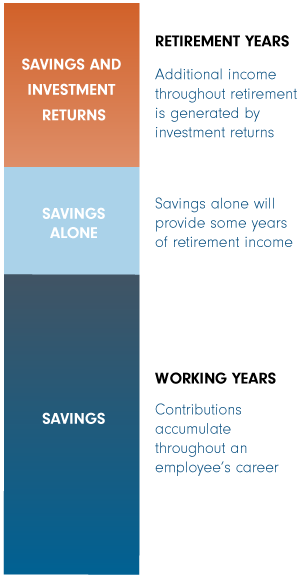 Designed to achieve better outcomes
Fidelity ClearPath Portfolios are designed to help Canadian investors solve the challenge of investing through retirement.
 
Reduce the risk of outliving savings
We believe the greatest risk for an investor saving for retirement is experiencing a shortfall in retirement income.
Our glide path is designed to provide members with active asset allocation, with the goal of delivering additional income to last through retirement.
 
Active where it counts
The investment process for our target date strategies is designed to be flexible in order to navigate changes in capital markets and to adapt to meet the evolving needs of plan members.
Fidelity offers two differentiated target date solutions, providing plan sponsors with choice in selecting a solution that is right for their plan members:
A blended institutional pool solution, which uses a combination of actively managed institutional pools and index strategies as the building blocks
A fully active mutual fund solution
Meet the investment team