We provide institutional investors with access to real estate capabilities through a range of carefully designed investment solutions built upon a robust investment process.
Building a global real estate investment portfolio
Why invest in real estate outside Canada?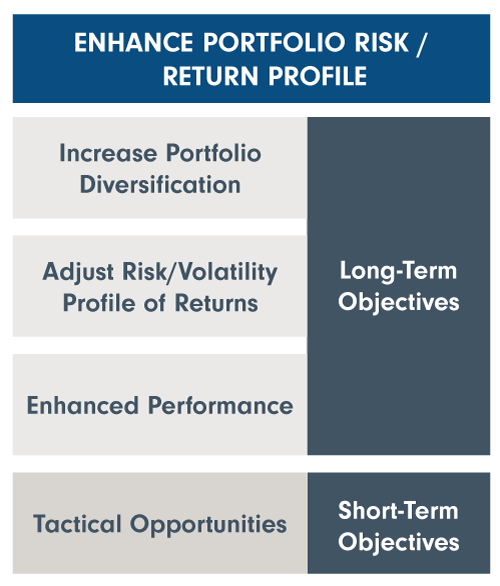 Key considerations for Canadian investors looking to diversify their real estate portfolio
The Single Global Property Market Myth: Global property markets have similar income/capital return profiles
FACT: Each market offers a different income/capital return profile.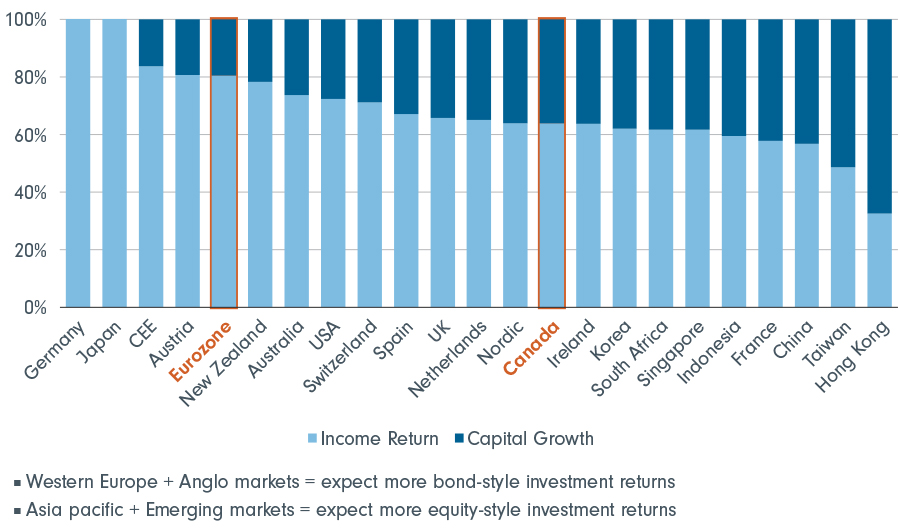 Note: Data are for the longest period available and vary from country to country.
Source: Fidelity International, August 2019, based on data from MSCI, for the period to the end of 2018.

The Single Global Property Market Myth: Developed markets behave in a broadly similar fashion over time.
FACT: Markets have very different long-term risk-return profiles.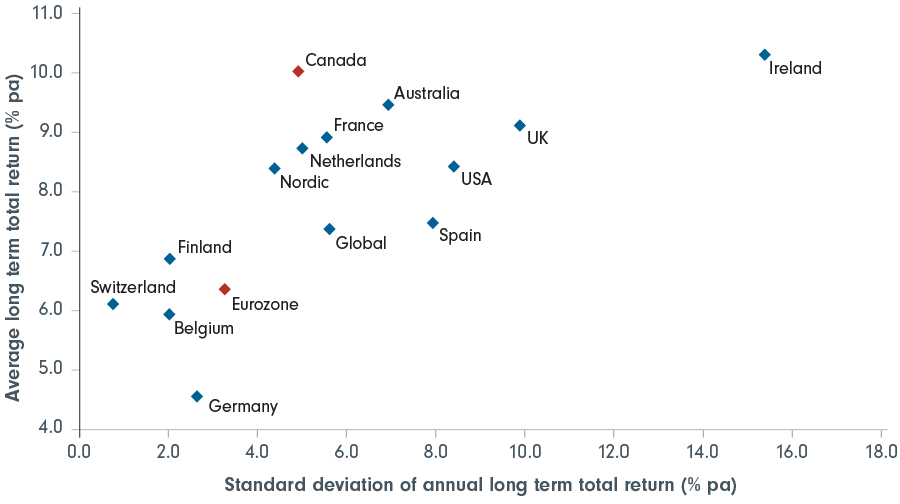 Note: Long term coverage varies by country.
Source: Fidelity International, based MSCI annual country level all property real estate indices, as at end 2018.

The Single Global Property Market Myth: Canadian real estate is highly correlated with other markets.
FACT: The Canadian real estate market is not highly correlated with many key European markets.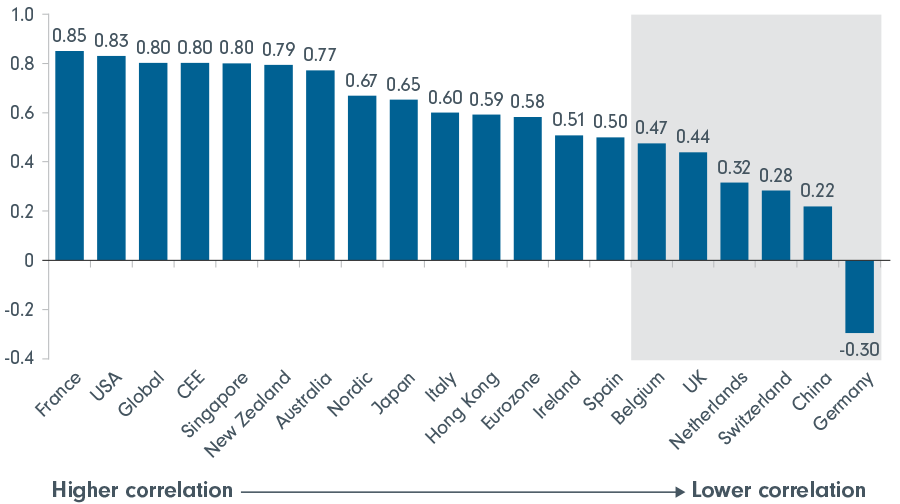 Source: Fidelity International, based on data from MSCI to 31/12/2018. Long term coverage varies by country.

Why Fidelity for real estate?
Our real estate team offers a proven track record and a distinct investment approach. With a Europe-wide team, we're able to take a hands-on approach to investment management, delivering a trusted service for investors.
Our investment philosophy is guided by three core principles:
Active management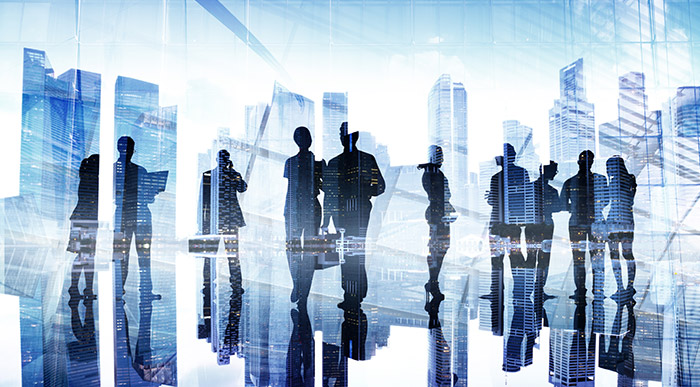 Active asset management is essential to truly unlocking the value potential of a real estate investment and delivering strong performance for our clients. We maintain a strong focus on our tenants and buildings, constantly trying to find opportunities to improve income and capture sustainable capital growth.
Real estate investment solutions
Provides investors with real estate exposure across the core Eurozone markets of Germany, France and the Benelux
Aims to deliver superior returns with low volatility by investing in a diversified and high-quality portfolio of properties with strong fundamentals
Unique investment strategy built on the ability to combine bottom-up asset selection with sophisticated analysis of tenant income and market research
This information is designed to provide an indication of certain attributes of these strategies and is subject to change. For full details of the applicable mandates, including the investment objectives, please contact Fidelity Canada Institutional.
 
Meet the team
With over 21 years' average experience in European real estate investment, our team combines vast experience with strong expertise in managing European commercial real estate portfolios. Our hands-on approach to asset management aims to generate a consistent income stream coupled with sustainable growth for our clients over the long term.