We offer a comprehensive lineup of institutional investment strategies and mutual funds available on all major recordkeeping platforms.
Target date investment options are a key component of our DC offering
Fidelity ClearPath® Portfolios are designed to help Canadian investors solve the challenge of investing through retirement.
Shaped by key drivers of long-term outcomes, our unique glide path reflects actual behaviours of Canadian plan members.
Why Fidelity for defined contribution?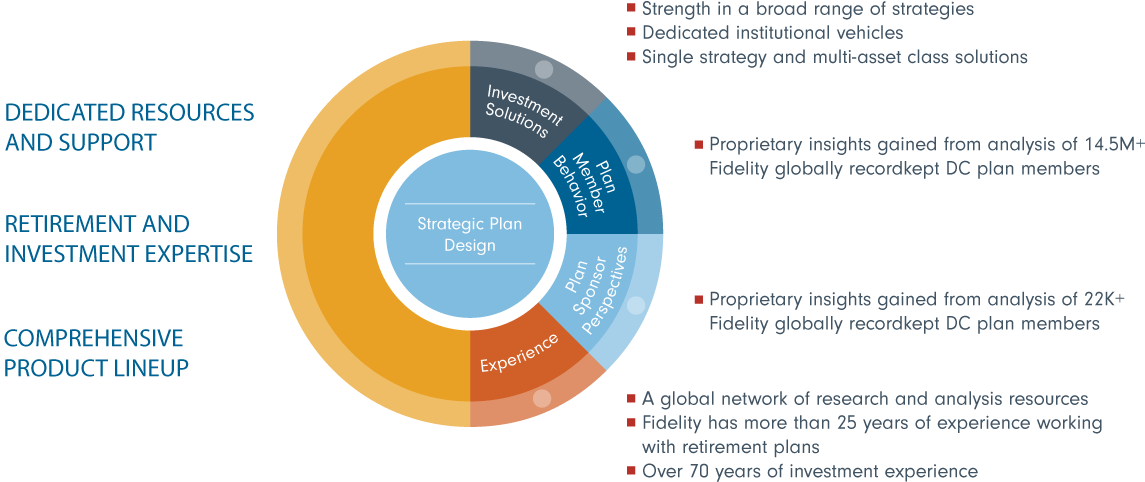 Dedicated Resources and Support
Comprehensive DC leadership and platform support.
Global and local market expertise.
Integrated Business Development and Consultant Relations teams.
Regionally-aligned institutional relationship managers providing coordinated support to DC and DB plan sponsors.
Retirement and Investment Expertise
Full access to Fidelity's depth and breadth of retirement research and thought leadership.
Experienced insights across equities, fixed income and asset allocation.
Comprehensive
Product Line
Broad array of mutual funds and institutional pools across asset classes, market caps and sectors.
Comprehensive and rigorous approach to investment and risk management.
Representation on all major recordkeeping platforms.

A great partnership
Fidelity mutual funds and institutional pools are available on all major record keeping platforms. Please contact us for assistance in finding a solution that best fits your needs.