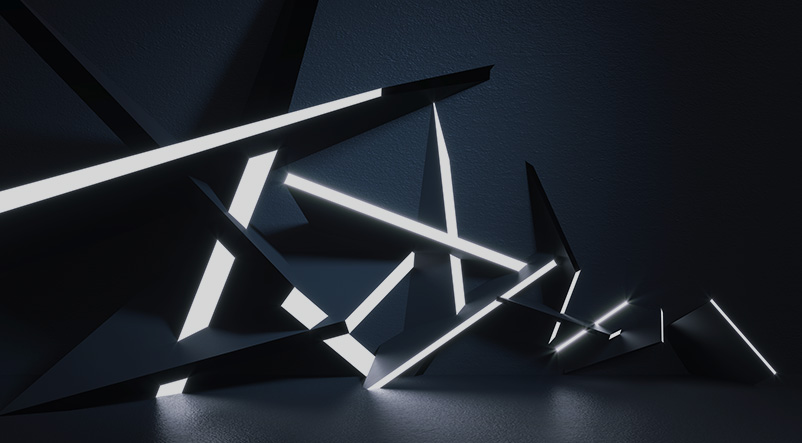 Quarterly Outlook: Navigating the polycrisis - Part II
Recession over the next 12 months looks increasingly likely across developed markets, as tightening monetary conditions begin to put significant strains on financial systems.
Originally published on March 28, 2023 by Fidelity International
Written by Andrew McCaffery, Global CIO, Asset Management, Fidelity International
Highlights
Three themes for Q2
Hard vs. soft landing
Corporate risks and opportunities
China reopening
The outlook for 2023 focused on navigating the "polycrisis" – a confluence of pressures which Fidelity International believed could force central banks into overtightening and trigger sharp recessions. 
That polycrisis has entered a new phase. While economies had started the year with signs of resilience, the fastest rate-hiking episode in history is now taking its toll. Recession in developed markets looks the likeliest outcome. China may offer an alternative to developed markets – its reopening could yet provide respite to markets spanning East to West.
Three themes for the second quarter
1. Hard vs. soft landing
In recent weeks, investors have gone further in pricing in sharp cuts in interest rates later this year, but the U.S. Federal Reserve (the Fed) so far has stuck to its guns, worried that it must keep rates higher for longer in the face of persistently sticky inflation and hot labour markets.
Keeping rates higher for longer will increase the pressure on financial systems, and cracks are already starting to show. Fidelity International does not believe that the collapse of Silicon Valley Bank, followed by Credit Suisse, is indicative of any systemic risk in the banking system, but it could be a sign of further upheaval still to come. New stresses will appear without an easing of monetary policy, which will give the Fed reason to revise its stance. A cyclical recession over a 12-month time horizon, in which unemployment rises by 1% to 3%, is still the most likely outcome, but a more severe recession would be on the cards were the Fed to remain restrictive throughout 2023.
2. Corporate risks and opportunities
In this higher-for-longer environment, Fidelity International's investment teams are focused on using their bottom-up research capabilities to identify names with resilient profiles. They're looking for sectors and regions with structural tailwinds and defensive characteristics, along with attractive valuations, that present the best balance between risk and reward.
Over the longer term, the themes of sustainability, demographics and re-shoring/near-shoring continue to offer strong outperformance opportunities.
3. China reopening
If policy makers in the West are bracing for a hard landing, developments in China may offer a tonic. 
Contrary to consensus, we saw October's Communist Party Congress as a positive turning point. Since then, China's leaders have emphasized high-quality growth, refocusing the economy from an investment, export-driven model to domestic consumption and manufacturing. Policy makers are likely to continue prioritizing targeted easing to support some sectors, without any broad-based stimulus.
The result will be a different Chinese economy. The restructuring may lead to slower, but more sustainable, growth in the coming years.
Issued by Fidelity Investments Canada ULC ("FIC"). Unless otherwise stated, all views expressed are those of Fidelity International, which acts as a subadvisor in respect of certain FIC institutional investment products or mandates.
For institutional use only.
This document is for investment professionals only and should not be relied on by private investors.
This document is provided for information purposes only and is intended only for the person or entity to which it is sent. It must not be reproduced or circulated to any other party without the prior permission of Fidelity.
This document does not constitute a distribution, an offer or solicitation to engage the investment management services of Fidelity, or an offer to buy or sell or the solicitation of any offer to buy or sell any securities in any jurisdiction or country where such distribution or offer is not authorized or would be contrary to local laws or regulations. Fidelity makes no representations that the contents are appropriate for use in all locations or that the transactions or services discussed are available or appropriate for sale or use in all jurisdictions or countries or by all investors or counterparties.
This communication is not directed at and must not be acted on by persons inside the U.S. and is otherwise only directed at persons residing in jurisdictions where the relevant funds are authorized for distribution or where no such authorization is required. Fidelity is not authorized to manage or distribute investment funds or products in, or to provide investment management or advisory services to persons resident in, mainland China. All persons and entities accessing the information do so on their own initiative and are responsible for compliance with applicable local laws and regulations and should consult their professional advisors.
Reference in this document to specific securities should not be interpreted as a recommendation to buy or sell these securities but is included for the purposes of illustration only. Investors should also note that the views expressed may no longer be current and may have already been acted upon by Fidelity. The research and analysis used in this documentation is gathered by Fidelity for its use as an investment manager and may have already been acted upon for its own purposes. This material was created by Fidelity International.
Past performance is not a reliable indicator of future results.
This document may contain materials from third parties which are supplied by companies that are not affiliated with any Fidelity entity (third-party content). Fidelity has not been involved in the preparation, adoption or editing of such third-party materials and does not explicitly or implicitly endorse or approve such content.
Fidelity International refers to the group of companies which form the global investment management organization that provides products and services in designated jurisdictions outside of North America. Fidelity, Fidelity International, the Fidelity International logo and F symbol are trademarks of FIL Limited. Fidelity only offers information on products and services and does not provide investment advice based on individual circumstances.
©2023 Fidelity Investments Canada ULC. All rights reserved.