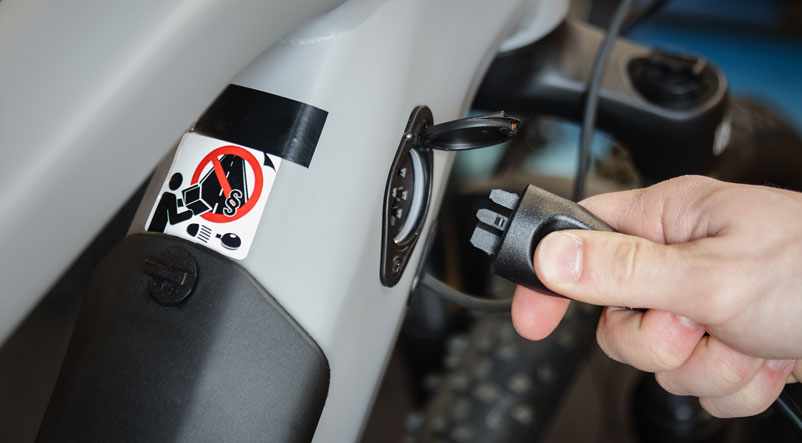 ESGenius: Greening 'Made in China'
While domestic consumption of sustainable products remains low, China's exporters are tapping into demand for "green" goods from consumers and businesses around the world.
Written by Victoria Mio, Director, Asian Equities, Ben Li, Theresa Zhou, Yuanlin Lang, Investment Analyst, Yi Hu, Investment Writer
Originally published in December 2021
How green are China's exports? From steel to apparel and toys, many of the export categories in which "Made in China" traditionally wielded global dominance also tended to leave an outsized environmental footprint. Now the world's workshop looks to be carving out a new niche as China's factories seek to capitalize on rising demand from a more environmentally conscious class of global consumers.


China was first in and first out of the COVID-19 pandemic's initial wave, and with subsequent outbreaks quickly brought under control, it has benefited from orders being rerouted from other developing countries where COVID lockdowns have crimped factory output. 
As a result, exports have increasingly emerged as a key engine for China's economic growth over the last two years, especially as investment and domestic consumer demand softened in the wake of the pandemic. Net exports as a share of the country's GDP growth surged to a record 28% last year before moderating to 19.5% in the first three quarters of 2021 – still the second-highest level in at least 12 years.
From brown to green
This broad resurgence of exports comes at a time when the government's high-level strategy of shifting to more sustainable growth has seen it curtail exports of some of the most polluting industrial products and technologies.
China has twice raised export tariffs for some steel products this year, for example. The rate for exporting ferrosilicon has doubled to 40% in a few months. In August, the government also scrapped tariff rebates for exporting products such as steel alloy powder and steel troughs. As a result, steel exports have declined month-on-month for five straight months through November, which saw the lowest value since late 2020. 
Meanwhile, President Xi Jinping pledged at a U.N. meeting in September to stop building new coal-fired power plants overseas. Echoing Xi's message, some of the largest Chinese banks have drawn up road maps to quit financing coal projects abroad. 
As the country takes aim at some more polluting exports, a new generation of Chinese manufacturers is proving nimble at capturing booming global demand for eco-friendly goods. While domestic consumer demand for sustainable goods is still in its early stages, these manufacturers have built competitive positions in global export markets for products ranging from e-bike motors to digital printers and recyclable artificial turf. What follows is a quick look at a few examples of these emerging new Chinese exports.
E-bikes
Riding an electric bike could greatly reduce one's carbon footprint by avoiding emissions from petrol-powered vehicles. In the fallout of the pandemic, e-bikes provide a green and efficient alternative to public transport. Their sales in Europe, the world's biggest e-bike market, are projected to grow at double-digit rates over the next few years from currently around five million bikes a year. 
Chinese producers of hub motors for e-bikes, such as Bafang Electric, Ananda Drive Techniques, Shengyi Motor and Suzhou Tongsheng, are taking advantage of the existing cycling culture in Europe that, coupled with clear E.U. regulations and infrastructure support, is driving uptake of the vehicles. These companies have to adhere to stringent European Commission standards for packaging, waste treatment and product safety. This has not only helped them take significant market share in Europe but also makes their products ready for use in other potential markets. 
Digital ink
Traditional printing and dyeing methods typically involve plates, plenty of water and oil-based ink in a multi-step process that is highly wasteful and often toxic. By contrast, digital printing uses only half of the energy and helps reduce pollution by as much as 90%.
Awareness of "green" printing remains low in China, with fewer than 10% of textile businesses having adopted digital inkjet printing. By comparison, digital printing has gone mainstream in Europe. Chinese providers of digital solutions are therefore looking to Europe as a potential marketplace for significant growth. One firm based in eastern China has developed a printing process that minimizes water use and avoids hazardous chemical release. Digital printers are likely to continue rapidly gaining market share, particularly in the textile and design industries.
Green fields
Artificial turf has, in the past, not been viewed as "green" in anything but colour. Concerns remain about the level of carbon emissions from production, waste treatment, decreased ability to absorb groundwater and the damage caused to insects and worms living beneath it.
But fake grass is getting greener, figuratively speaking, as products become increasingly recyclable (and increasingly made from recycled input materials), and demand has been surging over the last few years, especially in water-scarce regions such as the Middle East, where conservation is essential. 
For Chinese turf makers, including companies such as Cocreation Grass, Bellinturf and All Victory Grass, this presents an opportunity for manufacturers who can comply with regulations on chemical composition and the treatment of dust, sewage and solid waste to tap into a new area. One firm, for example, sells steam from its production unit to a nearby food producer for higher energy efficiency, and is also improving the drainage and reusability of its products. 
Room to grow
The list goes on. Solar panels are another area in which China has emerged as the preeminent global export supplier. And while awareness and demand for many types of environmentally friendly products lags in China's home market, electric vehicles are an exception: government subsidies have successfully fuelled a boom in consumer demand. The country accounted for 51% of new EV sales globally in the first three quarters, up from 41% in 2020. 
Despite the heavier focus on greener product innovation for export, we do expect more Chinese companies to seek to reduce carbon emissions at home, from the products and solutions they sell to the footprint of their own operations. This in turn suggests there will eventually be a huge domestic opportunity for green products as a growing proportion of Chinese consumers start to consider the impact of their purchases in the move toward net zero. 
In the meantime, it is increasingly clear that thanks to rising global demand, China's exporters have attained enough market share across a range of relevant product categories that the country's overall exports may be taking on a brighter shade of green. 
Issued by Fidelity Investments Canada ULC ("FIC"). Unless otherwise stated, all views expressed are those of Fidelity International, which acts as a subadvisor in respect of certain FIC institutional investment products or mandates.
For institutional use only
This document is for investment professionals only and should not be relied on by private investors.
This document is provided for information purposes only and is intended only for the person or entity to which it is sent. It must not be reproduced or circulated to any other party without the prior permission of Fidelity.
This document does not constitute a distribution, an offer or solicitation to engage the investment management services of Fidelity, or an offer to buy or sell or the solicitation of any offer to buy or sell any securities in any jurisdiction or country where such distribution or offer is not authorized or would be contrary to local laws or regulations. Fidelity makes no representations that the contents are appropriate for use in all locations or that the transactions or services discussed are available or appropriate for sale or use in all jurisdictions or countries or by all investors or counterparties.
This communication is not directed at and must not be acted on by persons inside the U.S. and is otherwise only directed at persons residing in jurisdictions where the relevant funds are authorized for distribution or where no such authorization is required. Fidelity is not authorized to manage or distribute investment funds or products in, or to provide investment management or advisory services to persons resident in, mainland China. All persons and entities accessing the information do so on their own initiative and are responsible for compliance with applicable local laws and regulations and should consult their professional advisors.
Reference in this document to specific securities should not be interpreted as a recommendation to buy or sell these securities but is included for the purposes of illustration only. Investors should also note that the views expressed may no longer be current and may have already been acted upon by Fidelity. The research and analysis used in this documentation is gathered by Fidelity for its use as an investment manager and may have already been acted upon for its own purposes. This material was created by Fidelity International.
Past performance is not a reliable indicator of future results.
This document may contain materials from third parties which are supplied by companies that are not affiliated with any Fidelity entity (third-party content). Fidelity has not been involved in the preparation, adoption or editing of such third-party materials and does not explicitly or implicitly endorse or approve such content.
Fidelity International refers to the group of companies which form the global investment management organization that provides products and services in designated jurisdictions outside of North America. Fidelity, Fidelity International, the Fidelity International logo and F symbol are trademarks of FIL Limited. Fidelity only offers information on products and services and does not provide investment advice based on individual circumstances.
©2022 Fidelity Investments Canada ULC. All rights reserved.