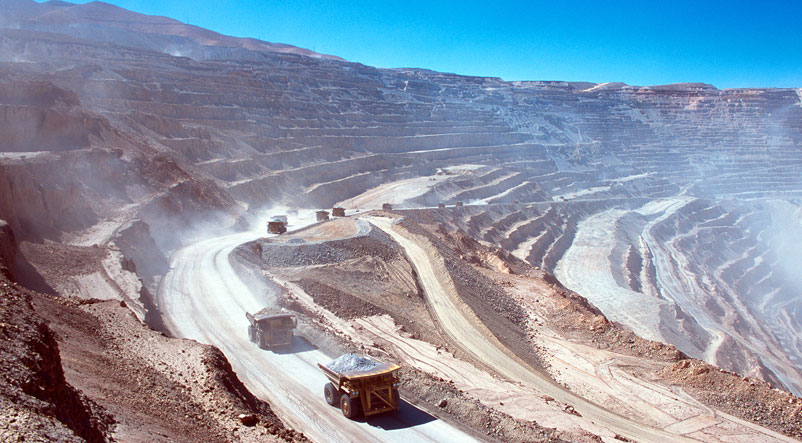 Emerging market currencies left behind as commodity prices soar
The political uncertainty facing many resource-exporting developing economies means the close relationship between commodity prices and emerging market currency returns has broken down.
Written by Marton Huebler, Portfolio Manager, Fixed Income  
Originally published in July 2021
Commodity prices typically move in tandem with emerging market currency returns. Many emerging markets are major exporters of metals, oil and gas, and agricultural products, which means that strong demand for commodities boosts these countries' export prices and currencies. But this year the relationship between commodity prices and emerging market currencies has come under pressure.
Emerging market currencies left behind as commodity prices soar
Bloomberg, Fidelity International, July 2021. JP Morgan Emerging Market Currency Index and Refivitiv/CoreCommodity Index. 
The gap that has emerged between commodity prices and emerging market currency returns might previously have been explained by a stronger dollar or higher inflation in developing countries. But the dollar has been broadly flat or weak against other currencies this year, while higher inflation in emerging markets has been matched with similar price increases in the U.S. 
A lack of "carry" – the benefit investors get from borrowing in one currency and investing in another with a higher yield – could be another reason for the divergence, particularly after many developing economies carried out emergency interest rate cuts in 2020. But this argument no longer holds after countries such as Brazil and Turkey raised interest rates substantially this year.
Political and economic uncertainty puts pressure on emerging market currencies. 
The weakness in emerging market currency returns is more likely attributable to political and economic turmoil in several developing economies. Turkey has struggled with a crisis at its central bank and a lack of tourism revenue, while Russia faced international condemnation after arresting opposition leader Alexei Navalny. Peru, meanwhile, has been plunged into uncertainty after a contested and narrow presidential election result, and Brazil and Colombia are both grappling with fiscal policy problems. All this has soured investor appetite for emerging market currencies. 
We are cautiously optimistic that emerging market currency returns will start to catch up with commodity prices. In the long run, strong demand for commodities should improve trade balances and help prevent currency depreciation. But political and economic difficulties are unlikely to vanish overnight. That means the currencies with higher carry – currently the Egyptian pound, Ghanaian cedi and Turkish lira – could act as a useful cushion against any further bumps in the road as uncertainty starts to ease. 
Issued by Fidelity Investments Canada ULC ("FIC"). Unless otherwise stated, all views expressed are those of Fidelity International, which acts as a subadvisor in respect of certain FIC institutional investment products or mandates.
For Institutional Use Only
This document is for investment professionals only and should not be relied on by private investors.
This document is provided for information purposes only and is intended only for the person or entity to which it is sent. It must not be reproduced or circulated to any other party without the prior permission of Fidelity.
This document does not constitute a distribution, an offer or solicitation to engage the investment management services of Fidelity, or an offer to buy or sell or the solicitation of any offer to buy or sell any securities in any jurisdiction or country where such distribution or offer is not authorized or would be contrary to local laws or regulations. Fidelity makes no representations that the contents are appropriate for use in all locations or that the transactions or services discussed are available or appropriate for sale or use in all jurisdictions or countries or by all investors or counterparties.
This communication is not directed at and must not be acted on by persons inside the U.S. and is otherwise only directed at persons residing in jurisdictions where the relevant funds are authorized for distribution or where no such authorization is required. Fidelity is not authorized to manage or distribute investment funds or products in, or to provide investment management or advisory services to persons resident in, mainland China. All persons and entities accessing the information do so on their own initiative and are responsible for compliance with applicable local laws and regulations and should consult their professional advisors.
Reference in this document to specific securities should not be interpreted as a recommendation to buy or sell these securities but is included for the purposes of illustration only. Investors should also note that the views expressed may no longer be current and may have already been acted upon by Fidelity. The research and analysis used in this documentation is gathered by Fidelity for its use as an investment manager and may have already been acted upon for its own purposes. This material was created by Fidelity International.
Past performance is not a reliable indicator of future results.
This document may contain materials from third parties which are supplied by companies that are not affiliated with any Fidelity entity (third-party content). Fidelity has not been involved in the preparation, adoption or editing of such third-party materials and does not explicitly or implicitly endorse or approve such content.
Fidelity International refers to the group of companies which form the global investment management organization that provides products and services in designated jurisdictions outside of North America. Fidelity, Fidelity International, the Fidelity International logo and F symbol are trademarks of FIL Limited. Fidelity only offers information on products and services and does not provide investment advice based on individual circumstances.